Well you've come to the right place...
Welcome to

Enter Here

This many people...
...Have visited my page
since the 14th of February 1999.
Sign My Guestbook
View My Guestbook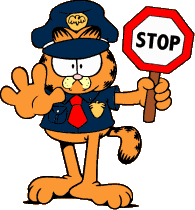 Stop!

Have you read the disclaimer?
If you have come here to shut down my site, please read this first: I am not in any way associated with Jim Davis or PAWS. This site is not either. I have not taken any images from the official Garfield site at www.garfield.com, I am not selling any Garfield merchandise, all this site was created for were fellow fans of Garfield. So Nergh.